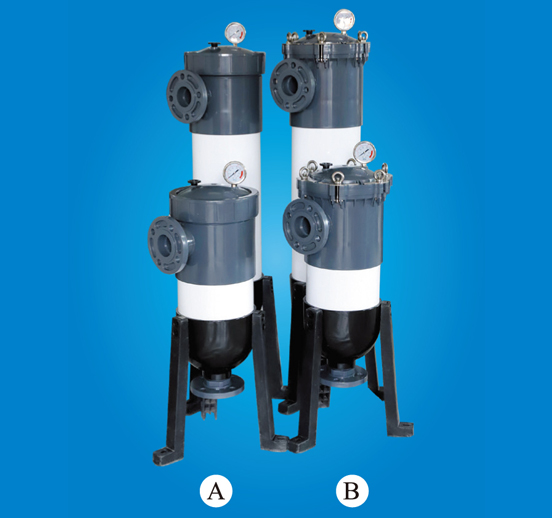 HXP bag filter system is a new filter system. It is character with high precision, big flow, easy installation and maintenance. So it can be widely used in the field of liquid treatment: foods,cosmetic, chemistry, medicine, textile, etc. It consists of the housing, support basket ,and the filter bag..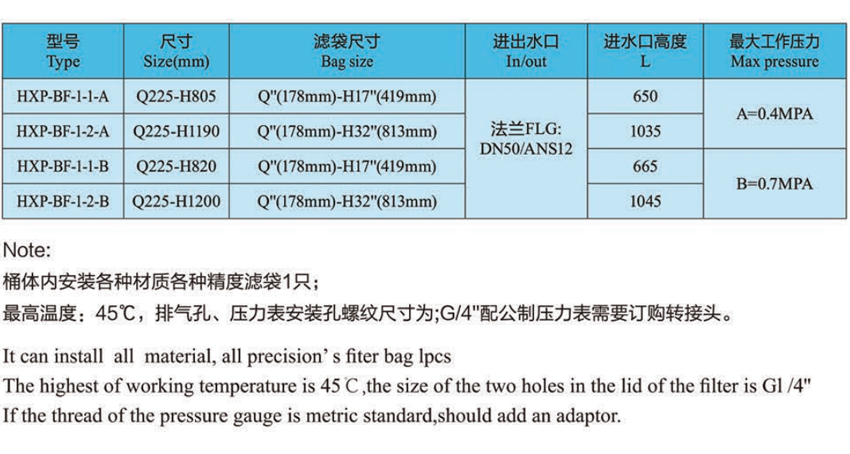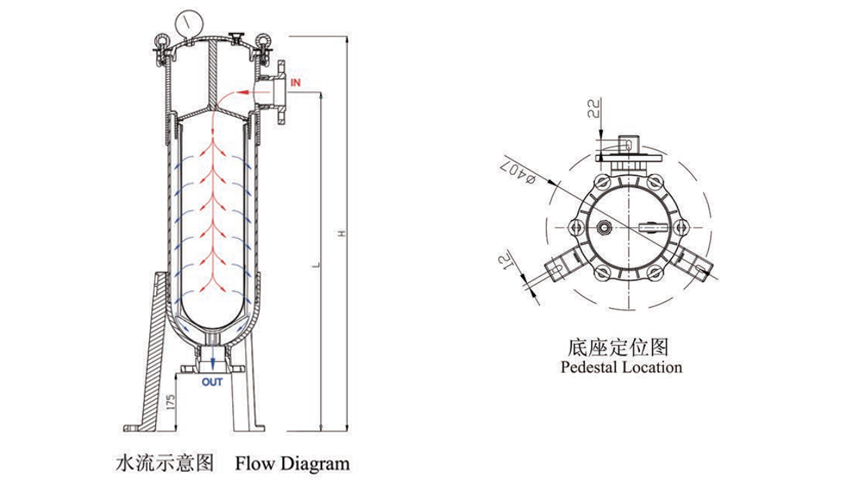 Operate Element
The liquid which will be purged should be poured into the bag filter from the inlet, then the liquid flow from the inner surface of the bag to the outer surface. At last, it will be come into the appointed tank. On reverse, the impurity will be held up in the bag. The filter can be recycled when changed another new bag.
Product Merits
1、UPVC material has good corrosion resistant.
2、The unique seal system makes the filter more safety.
3、It can prevent the bag plunged into the support basket, no inner leak.
4、Good appearance and compact inner construct.
5、High precision, the filter range can be from 0.5~200um.
6、High eficiency of filter: quick flow of liquid, big capacity of impurity
7、The price is more competitive.