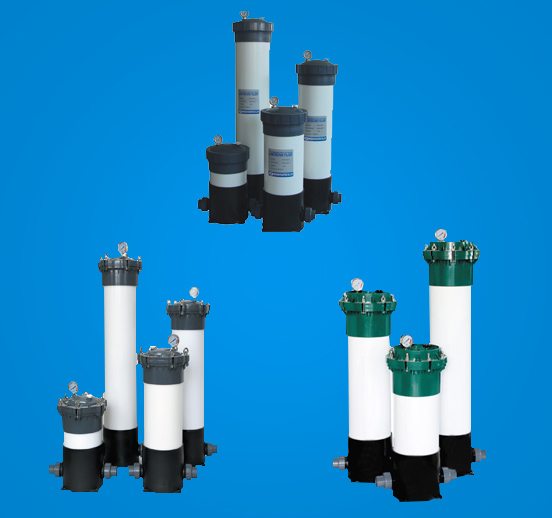 HPCF cartridge filter is a filter system wish high precision. It consists of the housing and cartridge elements, mainly used in pretreatment. It can be widely used in electronic industry, sewage treatment,beverage, foods, pure water treatment, also it can acts as home water purification equipment.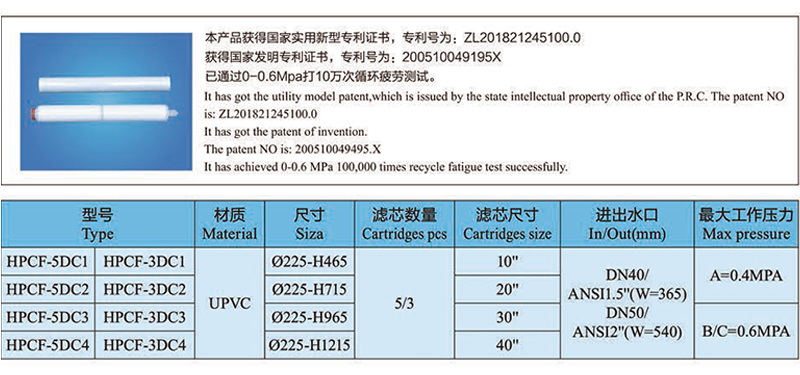 Note:
It can install all material; all precision's cartridge 5 PCS or 3 PCS, which I.D. is 28-30mm, O.D.is 60-70mm.
The highest working temperature is 45℃, The size of the two holes in the lid of the filter is G1/4". If the thread of the pressure gauge is metric standard, should add an adaptor.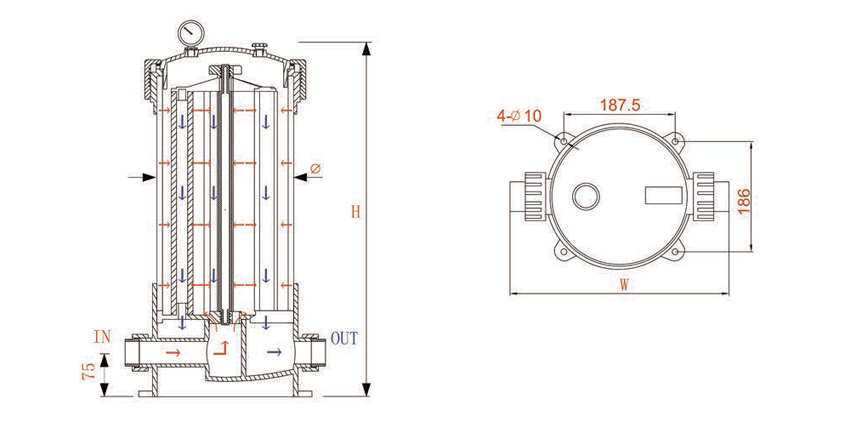 Product Merits
1.All the parts of this series filters are made of UPVC material.
2.The inlet and outlet are in the same line, which connected with the pipe is adopta 1.5"or a 2"union.
3.The distribution system of HPCF filters is distributed from bottom to top. Water is well-proportioned with small strike to cartridges and air is easy to be discharged.
4.The bottom system of HPCF filter is designed together as a whole with the top localizer & closure system.Catridges are easy to be installed, push down and closed, preventing leaking inside.
5.A series: The lid and the body are connected by a nut. Ensure a good seal performance.B series: The lid and the body are connected using eyebolts flange method, ensure the filter can stand higher pressure.
6.HPCF filter is corrosion resistant, It can be used in SS-none-replace field .